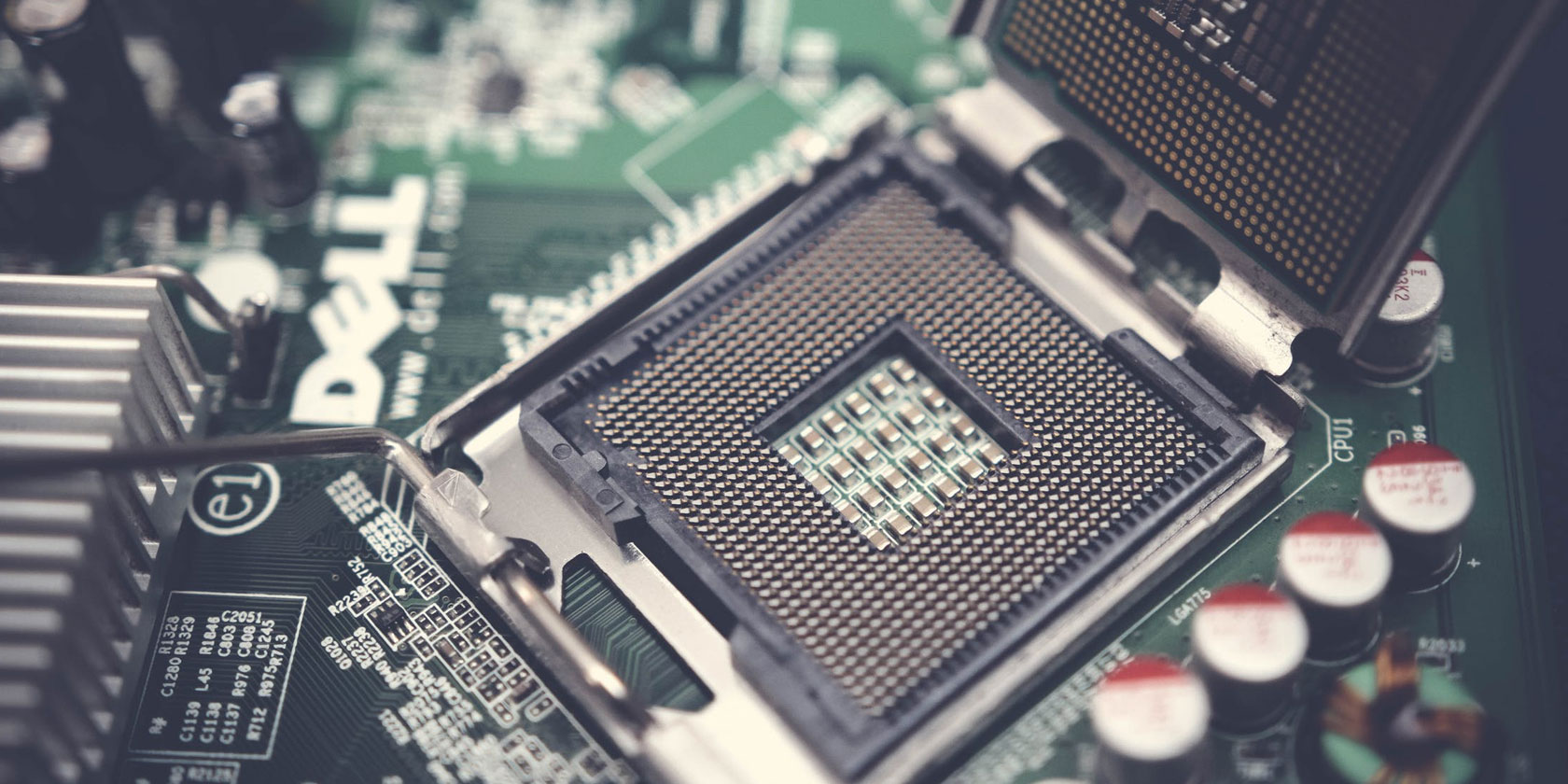 The term gaming computer often implies a hefty price tag. However, for many popular games such as Fortnite and Minecraft, a system with modest system specifications works flawlessly.
There's no need to break the bank on a PC for less demanding titles. Though you can buy an affordable gaming PC, building substantially reduces cost. Instead, try this cheap gaming computer build which runs Fortnite and Minecraft like butter!
Build Your Own Gaming Computer to Save Money
At the center of an affordable gaming computer build are budget parts. Think about how to build your own computer, and the most expensive components.
You'll therefore find the biggest savings with a budget GPU and CPU. Since most video games are GPU-intensive, you'll want a bit more GPU horsepower.
When you're seeking a budget rig, you'll save loads if you build your own gaming computer rather than opting for a pre-built system. That's because labor factors into the cost of the computer, as well as a Windows license if you're opting for Microsoft's operating system.
Alternatively, try gaming on Linux instead.
If you decide to go the do-it-yourself (DIY) route, you'll need to know how to build your own computer. Thankfully, there are loads of helpful guides online. If you'd prefer to snag a refurbished gaming computer, you can find decent savings there as well.
Budget PC Build Parts: The GPU
For a GPU, the GTX 1050 Ti delivers superb overall performance for around the same cost as the slightly less capable GTX 1050. UserBenchmark tests showed the GTX 1050 Ti as hitting around 70FPS for Fortnite, and 43FPS in PUBG. It's a decent step up over the GT 1030 and GTX 1050.
For GPUs, AMD generally delivers better price to performance, whereas NVIDIA boasts greater efficiency. The GTX 1050 Ti hits a sweet spot for a cheap gaming computer build. It's powerful yet affordable, and bests even AMD's budget and mid-range GPUs.
Other considerations:
2GB GT 1030: Handles 1080p gaming on low with around 130 frames per second (FPS). At 1080p on medium, FPS dips to around 60 with a few drops into the 40s.
GTX 1050: At 1080p on high, the GTX 1050 manages about 64FPS average in Fortnite.
AMD rx 580: Clocks in around 94FPS with Fortnite and 70FPS for PUBG.
GTX 1060 3GB: Though the GTX 1060 6GB is more powerful the 3GB variant performs similarly and at a lower cost. You'll hit around 91FPS in Fortnite and 65FPS while playing PUBG. This is my GPU of choice, paired with a Ryzen 5.
Winner: GTX 1050 Ti
MSI Gaming GeForce GTX 1050 Ti 4GB GDRR5 128-bit HDCP Support DirectX 12 Dual Fan OC Graphics Card (GTX 1050 TI 4GT OC) MSI Gaming GeForce GTX 1050 Ti 4GB GDRR5 128-bit HDCP Support DirectX 12 Dual Fan OC Graphics Card (GTX 1050 TI 4GT OC) Buy Now At Amazon $ 168.45
Cheap PC Build Parts: The CPU
While NVIDIA wins in the GPU category, AMD dominates at providing superb CPUs for cheap gaming computers. Its Ryzen chips offer spectacular bang for your buck. Ryzen R3 2200G posits itself perfectly for home theater PC (HTPC) and light gaming use.
With AMD Vega 8 graphics onboard, it's feasible to use the Ryzen R3 2200G sans GPU.
Though integrated graphics typically struggle even dialed back to low, the Ryzen 2200G manages around 30FPS in most titles at 1080p, and even hits 60FPS on recent but less demanding titles such as Counter-Strike: Global Offensive (CS:GO).
The Ryzen 3 1200 performs roughly the same as the 2200G and is an excellent option if you don't need the onboard graphics. Since the 2200G doesn't quite output graphic on par with a GT 1030, I suggest pairing it with a dedicated GPU for better FPS in PUBG, Minecraft, and Fortnite.
Ultimately, the 2200G is faster than the 1200, so I suggest sticking with the Ryzen 3 2200G.
Other considerations:
Ryzen 5 2400G: Performs slightly better than the 2200G, but not up to the level of a GT 1030.
Ryzen 5 1600: An AMD consideration if you don't need integrated graphics, and is my CPU of choice. I use it in conjunction with a GTX 1060 3GB.
Intel Pentium G4560: A dual-core CPU which touts hyperthreading, thus competing with budget quad-core CPUs.
Winner: AMD Ryzen 3 2200G
AMD Ryzen 3 2200G Processor with Radeon Vega 8 Graphics AMD Ryzen 3 2200G Processor with Radeon Vega 8 Graphics Buy Now At Amazon $ 93.99
Cheap Gaming Computer Parts: RAM, Motherboard, Case, PSU, and More
When it comes to selecting a motherboard, case, RAM, power supply, and hard drives, you've got plenty of choice. You'll want at least 8GB of DDR4 RAM. 16GB is ideal, although keeping RAM to 8GB also lowers the overall price.
Likewise, an SSD improves performance but you can get by with a spindle drive to save a bit of cash. For a power supply, don't skimp. Grab a 500 watt PSU, and from a known brand. If there's an area to splurge, it's on a power supply.
The ASRock AB350M-HDV pairs well with an AMD Ryzen 3 2200G. It's reasonably priced and includes features such as an M.2 slot for fast SSD storage. Since it's a micro ATX motherboard, you'll need a micro ATX-compatible case.
ASRock AB350M-HDV Socket AM4/AMD B350/DDR4/SATA3&USB3.0/M.2/A&GbE/MicroATX Motherboard ASRock AB350M-HDV Socket AM4/AMD B350/DDR4/SATA3&USB3.0/M.2/A&GbE/MicroATX Motherboard Buy Now At Amazon $ 72.30
The Thermaltake Core V21 is a small form factor option that's money- and space-saving. Alternately, the DIYPC DIY-F2 is a stylish tower. Or, the Rosewill FBM-01 is a no-frills case which looks at home in an office of for a gaming rig.
G.Skill Ripjaws V Series 8GB DDR4-3200 RAM runs like a champ for a suitable solution when building your own gaming computer. Pick up a WD Blue 1 TB drive, or Seagate Barracuda 1 TB drive.
These include ample room for video game installations and with 7200RPM, each will perform better than a 5400RPM drive.
Still, you won't see read/write performance near that of even a budget solid state drive, but a spindle drive does keep the cost low when cobbling together a good cheap gaming computer.
EVGA makes a superb budget PSU in the 100-W1-0500-KR.
Putting It All Together
The best budget PC build you can make consists of a GTX 1050 Ti paired with an AMD Ryzen 3 1200. Add an ASRock AB350M-HDV, coupled with G.Skill Ripjaws V Series 8GB DDR4-3200 RAM and a WD Blue 1TB drive or Seagate Barracuda 1TB drive.
Grab an EVGA 100-W1-0500-KR PSU, and slap it all in a Thermaltake Core V21 case.
GTX 1050 Ti
Ryzen 3 2200G
ASRock AB350M-HDV
G.Skill Ripjaws V Series 8GB DDR4-3200 RAM
EVGA 100-W1-0500-KR PSU
WD Blue 1TB 7200 RPM/Barracuda 1TB 7200 RPM
With this build, you'll be able to play titles like Fortnite maxed out on 1080p at over 60FPS. Minecraft will run at about 183FPS on 1080p. You can max out PUBG at 1080p with a respectable average FPS of 42. That's a fantastic, affordable rig.
How to Build the Ultimate Cheap Gaming Computer
Ultimately, you've got tons of options for certain components such as motherboards, RAM, hard drives, and power supplies. The most essential elements in determining cheap gaming computers are the CPU and GPU.
AMD touts better price to performance for CPUs, while NVIDIA easily topples AMD with GPUs.
If you'd prefer to go the laptop route, you might consider an external GPU. Unfortunately, external GPUs simply don't stack up against a traditional GPU that's connected directly to the motherboard.
You'll see a performance dip of about 10-15%. You're probably better off with a desktop GPU rather than an external GPU.
Opting to build your own own computer rather than buy a pre-built system lowers the cost substantially. A rig specced out as such clocks in around $ 600-700, and you can build your own gaming computer for probably around $ 200 less.
For even more savings, consider dropping the GTX 1050 Ti, and simply using the onboard Vega 8 graphics. But throwing in the 1050 Ti ensures that you can play virtually any game you throw at your gaming rig.
Want to talk about the possibilities? Keep the gaming conversation going with these awesome gaming forums!
Read the full article: This Cheap Gaming Computer Build Runs Fortnite and Minecraft Like Butter